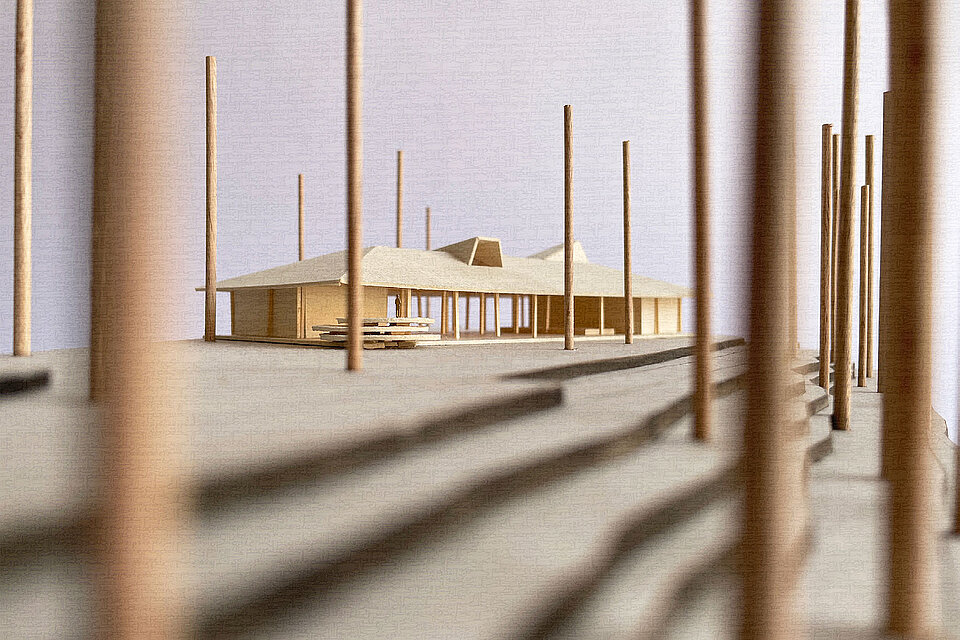 STUDENT PRIZE
1st PRIZE
Augarten
Graz (A)
LAYOUT Florian Berger, TU Graz, Institute for Building Theory (A)
MATERIAL TECU® Patina
"The work is convincing above all because of its immense social potential. The reduction of the structure, planned for the site selected with all due care with regard to its use, underlines its feasibility in favour of its intended communicative function. The demand for sustainability is consistently fulfilled through social aspects and the choice of materials."
The Jury's statement
Public space in transition is the central theme of Florian Berger's work. At the northern end of the Augarten in Graz, on a relatively quiet, almost meditative urban meadow in the middle of a hectic "big city", a chiriguito is to be created – a place where people meet, experience the surroundings, enjoy good food and above all: meet people. This social aspect is in the foreground of the design, because a chiriguito is not primarily about eating, but about creating relationships between those present through eating in narrative communities.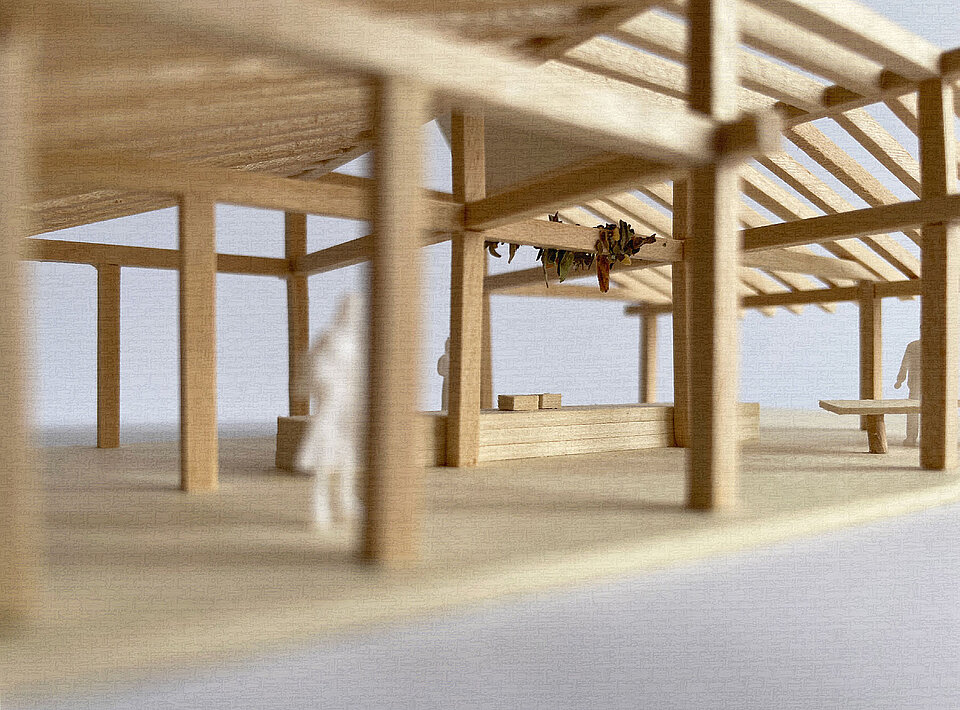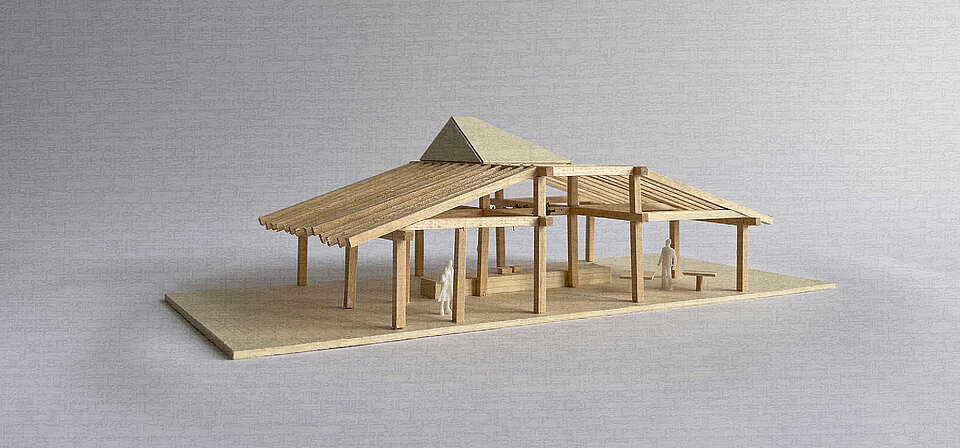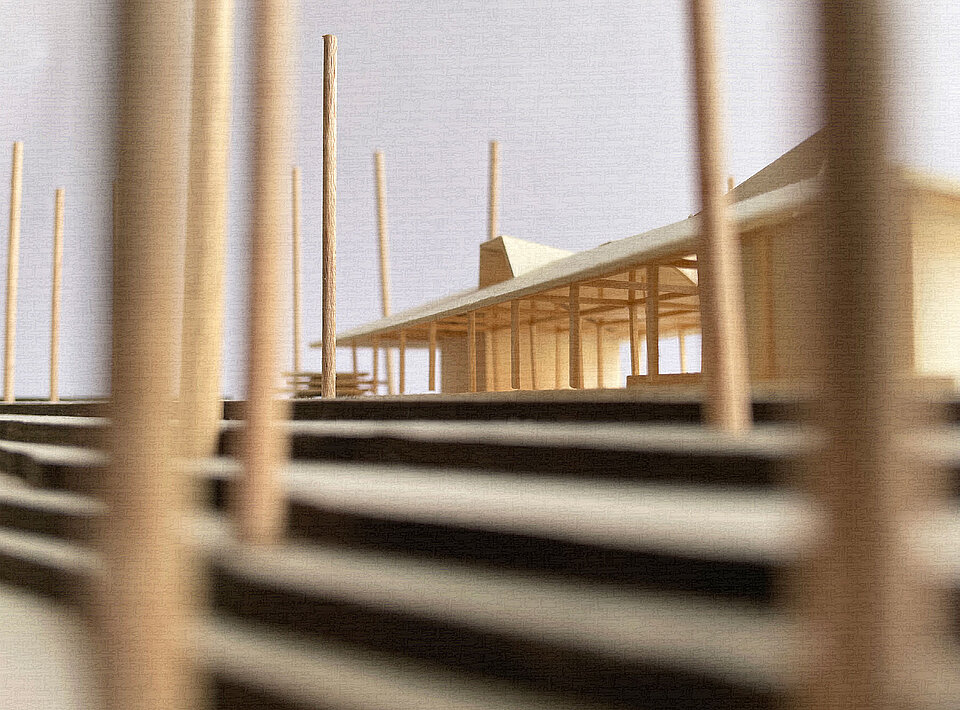 The design is determined by the importance of synergy and interaction between the given place, the atmosphere and the building. The reduced, clearly formulated building is intended to put people at the centre. The architecture of the chiringuito therefore only allows for a certain degree of abstraction, which is measured by its usefulness. The structure, sustainably embedded in the meadow, is based on considerations based on analysed pedestrian flows. The social aspects associated with the use emphasise that the building should be formulated without an atrium, as this would allow a visible demarcation and preference of space – after all, this project is about community and its equivalence.
The building appears in a red/pink colour scheme, harmoniously complemented by the patina green copper finish of the roof cladding. Thus it is prominently embedded in the public green space and accentuated by memorability. Views in, out and through define the area – this makes accessibility subliminal and the formulated space tangible for all.