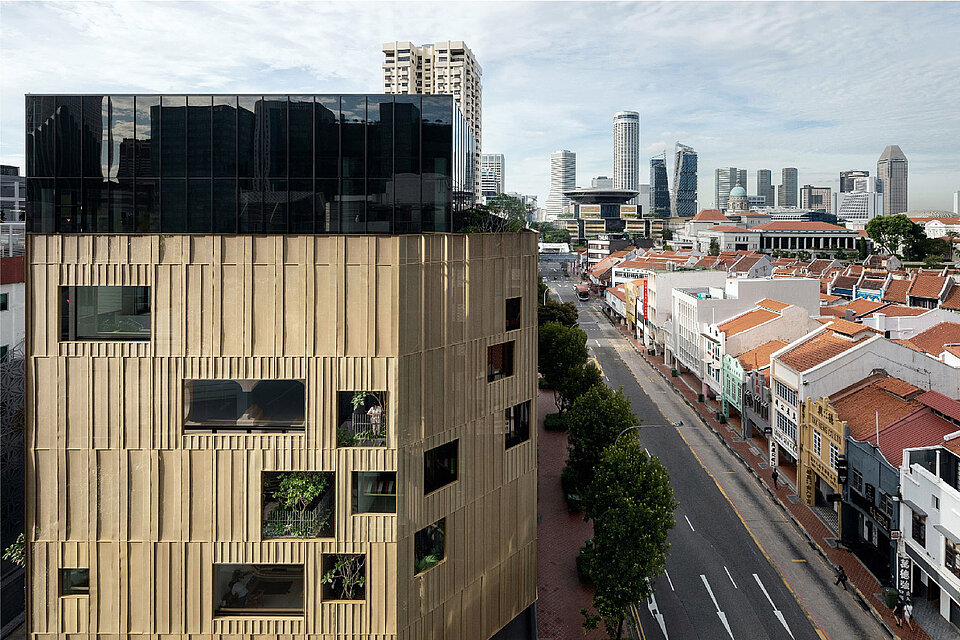 Garden Curtain Wall
Singapore (SIN)
ARCHITECTS Formwerkz Architects, Singapur (SIN): Alan Tay, Foo Yuet Yee, Joel Tay
INSTALLER Aallianz Pte, Singapore (SIN)
MATERIAL TECU® Gold_mesh
"With the shrouded gardens and gondolas, an interesting additional space has been created between the inner glass façade and the outer copper cladding. The solution points in the direction of a new functionality and aesthetics that can set a precedent for the inner-city architecture of modern office buildings."
The Jury's statement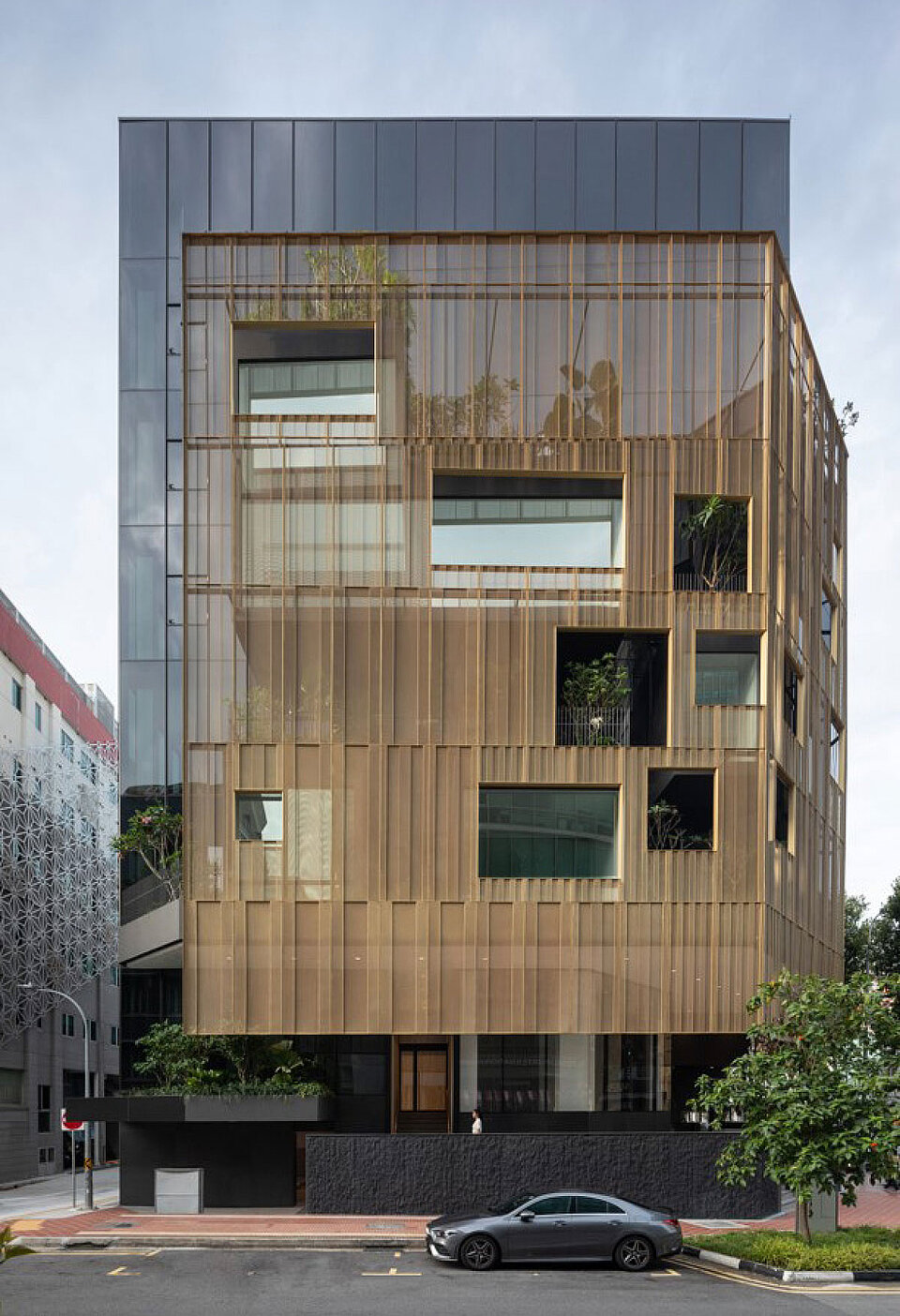 The 6-storey corner office building is located at the intersection of South Bridge Road and Hong Kong Street, two busy streets in downtown Singapore. The project challenges the boundaries of building envelope design in urban locations to reinvigorate the ubiquitous glass façade commonly associated with offices.
The architects thematically focused intensely on the depth of the building envelope, in addition to its flatness. A gold-coloured copper expanded metal screen shields the 6-storey glass block and the interspersed garden strips on its periphery. These shrouded gardens mediate between outside and inside, between the city and the interior office spaces. The thin copper veil that is the building envelope facing the street is occasionally pierced by openings that frame the activities in the staggered, differently configured workspaces.
The cantilevered gondolas are extensions of otherwise column-free, open spaces within the glass volume. The roofs of these attached gondolas, which can be used for different purposes within the work processes, become garden terraces for the floor above.
The architects thus envision the new face of the work – a face that subtly incorporates urban context and nature.