ARCHITECTURE PRIZE
3rd PRIZE
Carlsberg Headquarters
Copenhagen (DK)
ARCHITECTS C.F. Møller Architects, Aarhus (DK)
INSTALLER upb, Riga (LV)
MATERIAL TECU® Classic_bond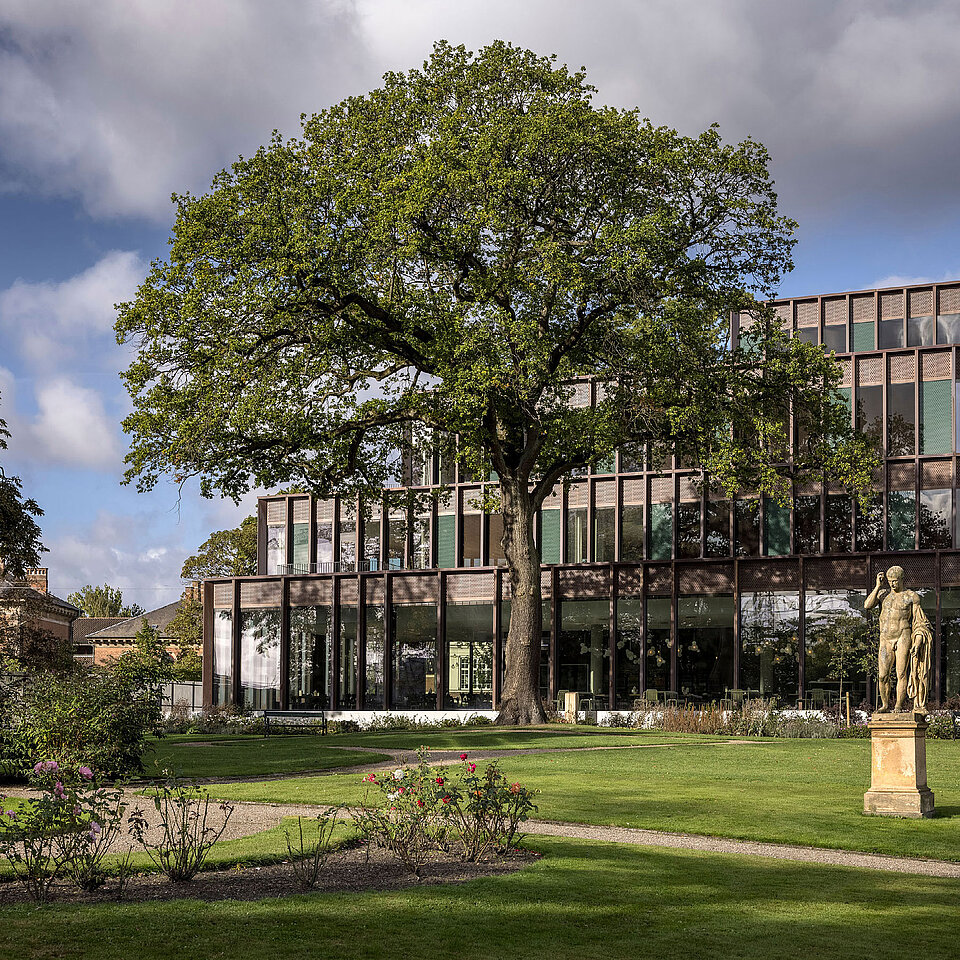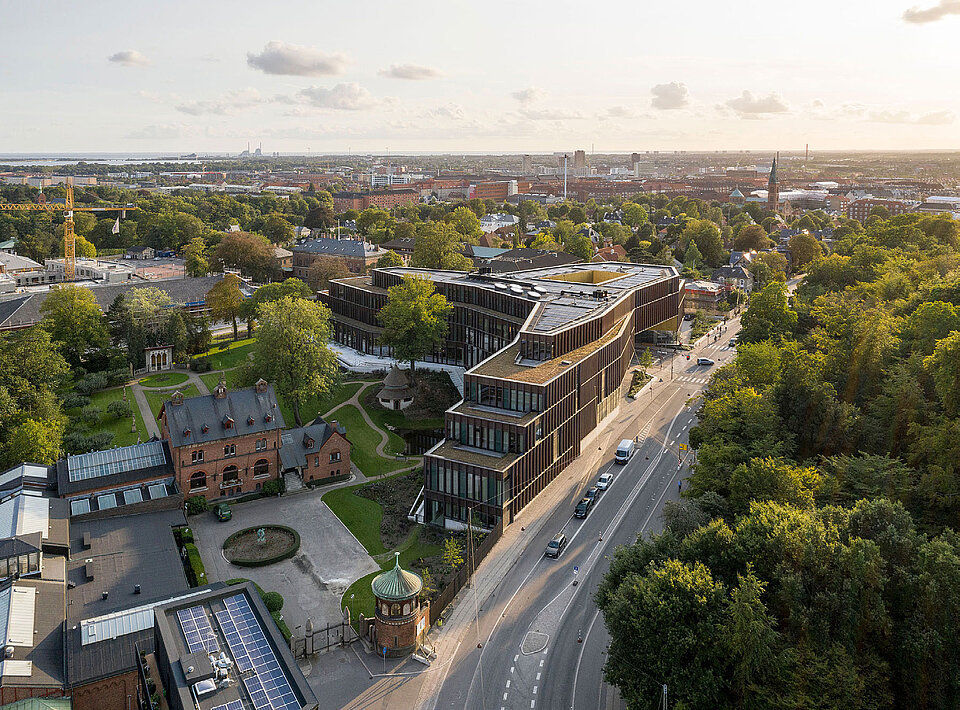 "The new building was realised in an astonishingly clear, homogeneous architectural language and represents an excellent reaction to the historically evolved built environment. The entire syntax of the Carlsberg quarter was sensitively and skilfully complied with. The perfect design makes the large building volume appear light and naturally integrated - an impression that is underlined above all by the intelligent geometry and a careful use of materials. The concentration on copper and glass as a combination of materials results in a strict uniformity of the façade solution, whereby the alternating use of closed and perforated copper panels creates different degrees of reflection which, in conjunction with the staggered façade heights, reduce the building volume in a visually pleasing way. The well-dosed use of the hop symbol in the Carlsberg logo as a perforation pattern for the partially transparent copper sheets also reveals the attention to detail."
The Jury's statement
In Valby Hill in the centre of Copenhagen, in the middle of the historic Carlsberg district, C.F. Møller Architects have realised a new headquarters for the Carlsberg Group. The challenge was to adapt a large, modern office building to a historic, urban and landscape site with precision and sensitivity, while at the same time giving the building the aesthetic quality that distinguishes Carlsberg as a company. Thus, the façade, half clad in recycled copper, also creates a clear reference to the old brewery facilities and the copper roof details of the listed buildings in the mature surroundings. The new building sculpture was to tie in with their embodiment of self-confidence and love of iconic architectural attitude and quality.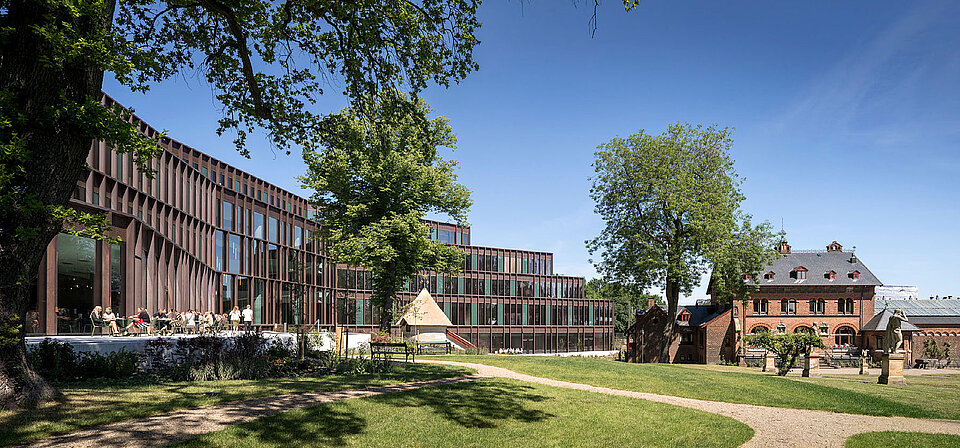 The new headquarters sets the framework for a modern and dynamic workplace, with a building that conveys identity, promotes knowledge exchange and innovation. This is underlined by a large, open atrium in which the entire company is to be brought together as a unified working community. The building blends into the green and historic surroundings – with special attention to the central garden of the company's founder Carl Jacobsen – and takes special account of the scale of the terrain by tapering in height and allowing the façade to follow the topography of the site with recesses of glass and copper. At the same time,the green roof creates a gentle transition from the building to the landscape.
The façade is conceived as a single, repeating structure with a certain depth that emphasises the divided planes and changing angles and varies the appearance of the building, depending on how it is viewed from the façade or from the street. The terraces, the kinks, the simple structure and the depth of the façade ensure that with few materials – glass and copper – a strong and eventful impression is created.